Full systems that are tested and configured (including installation of operating system) by CYBERTRON.COM have a full labor and parts warranty for one year. 30 day exchange warranty on all other components including barebones systems without operating systems. To obtain a Return Merchandise Authorization (RMA) number please call customer service at 877-737-8795. RMA's for exchange or repair must be shipped prepaid to:

CYBERTRON
4747 S. Emporia St.
WICHITA, KS 67216
UNITED STATES
Please make sure to write the RMA number legibly on the outside of the package. Any packages sent without prior notification and an RMA number may be refused. Make sure to package the computer or components very well to insure that there is no physical damage caused to items while they are being shipped. We recommend consulting your local shipping store for help with packaging. Also make sure to purchase adequate insurance for the replacement of these items should any damage, or loss, occur. CYBERTRON.COM will not be held responsible for any loss or damage caused to any package or its contents while being returned for repair or exchange.
---
What does the Warranty Cover?
WARRANTY DOES NOT COVER DAMAGE DUE TO MISUSE, NEGLECT, NON-COMPLIANCE, IMPROPER INSTALLATION, AND/OR ENVIRONMENTAL FACTORS: To the extent permitted by applicable law, the CYBERTRON.COM Warranty does not apply to normal wear and tear; damage or loss of data due to interoperability with current and/or future versions of operating system or other current and/or future software and hardware; alterations (by persons other than CYBERTRON.COM; damage caused by operator error or non-compliance with instructions as set out in the user documentation or other accompanying documentation; damage caused by acts of nature such as lightning, storms, floods, fires, and earthquakes, etc. Products evidencing the product serial number has been tampered with or removed; misuse, neglect, and improper handling; damage caused by undue physical, temperature, or electrical stress; counterfeit products; damage or loss of data caused by a computer virus, worm, Trojan horse, or memory content corruption; failures of the product which result from accident, abuse, misuse (including but not limited to improper installation, connection to incorrect voltages, and power points); failures caused by products not supplied by CYBERTRON.COM; damage cause by moisture, corrosive environments, high voltage surges, shipping, abnormal working conditions; or the use of the product outside the borders of the country or territory intended for use.
---
Download our Warranty Policy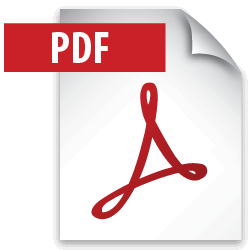 Click here to download a detailed copy of our warranty policy
---
Our Returns Policy
Please review the following procedures and policies regarding all returns to ensure the best quality of service we strive to provide you:
---
Prepaid Shipping Charges:
For your convenience and as part of our continued commitment to provide the highest level of service in the industry, Cybertron will send you a prepaid return label for all systems returned for warranty work for a period of 90 days starting from your purchase invoice date for any address within the contiguous United States. We will also pay to ship your computer back to you once the warranty repair is completed.
After the 90 days period from the purchase invoice date, or in the case of returns for refund. You will be responsible for the shipping charges to return the product to our warehouse.
---
Premium Return Services:
On all non-customized or non-special order Cybertron systems purchased in the last 90 days, we provide you with a hassle free Advance Return Services.
A new replacement unit will be shipped to you and we will retrieve the defective or faulty unit, at Cybertron"s expense.
We require a valid credit card on file so that an authorization for the amount of the system can be held until the returned unit is returned to Cybertron. This is only an authorization and is not a charge to your account.
We also provide the option of cross ship return, where a credit card authorization is not required, however the defective or returned unit must already be in route back to Cybertron before the advanced replacement unit is shipped. We will do our best to ship you the replacement upon confirmation of the return shipment.
---
Express Replacement Services:
On all non-customized or non-special order Cybertron systems purchased in the last 7 days, we provide you with an Express Replacement Service.
The replacement system will be shipped to you within the USA with a transit time of 2 days to minimize your downtime.
Sometimes, due to availability of parts, an extra build or handling time may occur, in addition to transit time. However, in those situations we will give your replacement order top priority.
---
Packaging and Shipping Guidelines:
Please securely pack the items being returned to prevent possible damage during shipping.

We strongly recommend using the original Cybertron box and packaging material when shipping systems.
The system(s) or component(s) must be securely packaged in a sturdy box with a minimum of 3 inches of foam and / or any other packing material covering around all sides of the package.
In case you are not using the return label provided by Cybertron, please insure your package to protect you from any losses due to damages in transit. Also please use a traceable carrier that provides a proof of delivery.
In case the shipping carrier causes damages or even a loss of your shipment while in transit to us, you may be required to file claim paperwork, as the "shipper" of that package. However, we will be more than glad to assist you on the process.
If you have any questions regarding the proper packaging of your shipment, please contact our support and return department and we will be glad to assist you.,
Cybertron reserves the right to charge for damage caused by improper or insufficient packaging.
Cybertron does not accept COD shipments.
---
Return Authorization Validity:
RMAs are valid for 20 business days from date of issue.
RMAs arriving after this period maybe refused as they may be purged in our system. Please contact us to extend your RMA expiration date or to get a new RMA number.
In case of credit card secured returns. The authorization will be forced and credit card will be charged if the returned item is not received within 28 days from authorization date. A refund can be issued within another 30 days period of the charge once the return is shipped back to Cybertron.
All returns for refund will be charged a restocking fee of 15%. No returns for refund after 30 days. No returns for special order items.
If a system is deemed "Dead On Arrival" by Cybertron within 10 Days of Invoice your eligible for a full refund.
RMA Number must appear clearly on the exterior of return shipment addressed with the label reading as follows:
Ship to: Cybertron
Attn: RMA-XXXXX
4747 S. Emporia St.
Wichita, KS 67216
Our Commitment to customer satisfaction!
If you have received this document then something must have gone wrong! So, first we would like to extend our sincerest apologies for any inconvenience. We understand that making an investment in a new product such as a computer system is a big decision and we thank you for choosing our product, and our company. Going through a warranty return or a refund process is never fun. However, we are committed to minimizing any frustrations you may experience during this process, in terms of cost and/or downtime. Our policies and procedures are designed to do so. Our team is committed and takes pride in providing you with the highest level of service in the industry. If we do not meet your expectations during any step in this process, or if you would like to provide us with some feedback please let our executive management team know. We would like to hear from you, email us at [email protected]. Once again, we thank you for your business and we sincerely apologize for any inconvenience.

Executive Management Team - CybertronPC
---
Disclaimer
Prices and specifications are subject to change without notice. Not responsible for photo or typographical errors. All products and company names are trademarks of their respective owners. CYBERTRON.COM reserves the right to refuse sales & service to anyone at CYBERTRON.COM's discretion.